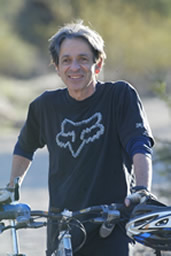 Why Choose Me As Your Therapist?
That's a reasonable question isn't it? In the Ahwatukee area alone there are over 60 therapists to choose from. All of us have excellent credentials and specialty areas. With so many choices, why choose me? Listed below are just a few reasons.

First and foremost: Do you prefer a proactive vs. passive approach to working on your problems? If the answer is proactive, please proceed to the questions below.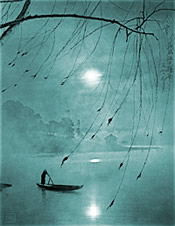 If you like working with a therapist with a sense of humor, who will give you feedback, and actively engage you during sessions, and give you take home assignments to work on your issues between sessions, then I am the right choice for you!


Do you have ongoing medical problems that are affecting your mood? Have you noticed if your mood makes medical problems worse? If you have, with my medical research background (Ph.D. Neurobiology), focus on mind-body interactions, and expertise in working with clients with chronic illness, I would be a good choice for you.


Do you need a 'reality check' to help you meet your goals, such as weight loss? If you do, I will be your coach as well as therapist. We will track and measure your progress towards meeting your goals with self-monitoring surveys.


Are you interested in an eclectic approach to therapy? I.e., exciting stimulating interventions to get to the root of your problems and change them, like: cognitive and behavioral therapy, Jungian psychology, standard talk therapy, dream analysis, mindful meditation, visualization, stress reduction, and role playing. If you choose me, we will design a specific program to meet your unique needs.


Are you interested in quality of life issues — like "why am I here?" and "what is my purpose in life?" These two questions are often avoided in therapy, but they won't be if you are interested in them and choose to work with me!


Are you interested in making life-style changes to help you reduce stress and alleviate mental health problems such as depression and anxiety? Do you feel in a rut, facing obstacles that seem difficult to overcome? Are you willing to commit to try some new approaches to get you moving again? If you answered yes to these questions, you will feel comfortable working with me.